[ad_1]
LAKE MOSES – Paula Zanter-Stout said she has loved photography ever since her mother gave her a camera.
The camera was a Christmas present when she was in elementary school, she said, and she took photos of her friends, events and experiences, and the scenery around her home in Michigan.
"My sister and brother-in-law gave me a 35mm film camera when I graduated from high school because they thought I had potential," she said.
The camera came with her when she moved to Detroit when she was young, and later to Moses Lake, where her sister lived. As photography took a back seat to marriage, family and work, the camera was still there.
"It was something that really excited me," she said. "I haven't been anywhere without my camera. And now I still can't go anywhere without my camera.
Zanter-Stout's photographs are included in the "Members Only" exhibition currently on display at the Moses Lake Museum & Art Center.
Photography became more of an interest when she retired, she said. She also bought a new phone with what she considered to be excellent camera capabilities.
"It's really amazing what a smartphone can do and the quality you can get from a cell phone," she said.
The combination of the right cell phone camera and the COVID-19 pandemic boosted his interest in photography. She was stuck in the house with little to do.
"I just started looking at things outside and taking pictures when the flowers were starting to bloom and the bees were heading towards the flowers. I still have a passion for photographing bees and things in motion.
The love of motion capture dates back to her days in Detroit, where she dabbled in concert photography.
"I love the challenge of catching things in action, not just stationary things," she said. "I like to capture things in motion. "
The phone was great for taking pictures of bees, but it had limitations. To take the right shot, you had to get up close, and it was too close for some of the subjects she wanted to capture. She got a single lens digital SLR, known as a digital SLR, in June.
"It really took it to the next level, because I wanted to do more than close-ups of bees on flowers. I wanted to be able to shoot further, like (take pictures of) birds, "she said.
The new camera opened up a whole new range of possibilities, she said. She started taking pictures of birds and scenes around her yard.
"I was pretty carried away by the bees over there for a while, the bugs and so on," she said.
She picked up her camera and began to venture further afield, in search of the region's wildlife and scenery.
How Zanter-Stout frames an image, how she sees the images she captures – well, it's kind of a mystery to her, she said.
"People said, 'You really have an eye for that.' Sometimes I have a hard time knowing what that means, "she said. "I could watch a milkweed pod drop its seeds and burst, and the pod to me looks like an alligator mouth opening up, or a dragon or something, but not everyone sees them. things that way, or don't look for them kinds of details, "she said.
"I don't really know how to describe how I see it," she said.
She prefers to photograph wildlife and landscapes.
"It's mostly outdoor photography that I like to focus on, so to speak," she said.
The interest dates from his childhood in Michigan.
"My parents loved the outdoors, my dad in particular, and always made us enjoy the outdoors," she said.
Washington offers many opportunities for outdoor photography.
"We are so lucky to live here," she said. "It has always been amazing to me the variety of landscapes and climates – you have the ocean, you have the rainforest, you have the desert, you have the mountains. There aren't many states, if any, that can boast about all of this. In a matter of hours, you can be in a whole different place, space, time, and sky.
In photography, especially in wildlife photography, timing is not everything, but it is a lot.
"Being in the right place at the right time," she said. "People don't believe it – they think you are sitting there patiently. Sometimes I can go out the gate to see what the sunset will look like and 100 yards away are three deer. So I'm not sitting there blind and waiting for something to happen. It's just the right place at the right time.
She said that the new camera and lens have opened up many more opportunities and that she wants to continue exploring the possibilities.
Cheryl Schweizer can be contacted by email at [email protected]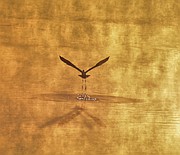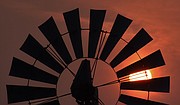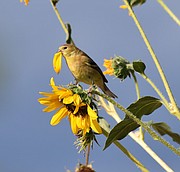 [ad_2]