By Bhagi Siva | January 22, 2020
Emotion is one of the most valuable elements in portrait photography. Nothing is more powerful than a face that elicits a smile or teary eyes that arouse great sympathy.
Behind every photograph is a photographer who awaits these moments, using cameras and techniques to capture the fleeting joy, frustration and anger. But the question is, how can you make sure you capture emotion in photography all the time?
Whether you're an experienced snapper or just got started in portrait photography, here are my top tips for capturing emotions in your photography.
1. Position your subject
The environment can dramatically alter our moods. As such, it is essential that photographers take the time to consider the setting in which they are capturing their photo. Ask emotionally stimulating questions about your subject, move them or grab an object nearby to add it to the shot.
Most importantly, let them incorporate their own ideas on how best to interact with the environment. It will also allow them to feel involved and in control of the shoot, rather than just being a model subjected to pre-set poses and non-authentic facial expressions.
In this photo, my daughter is strumming a guitar with her eyes closed as if she were performing at a concert. I had simply chosen a place with a lot of sun, and I had left the emotional turmoil to this two and a half year old. The result is, of course, precious.
2. Lighting is important
Since your subject is your only channel for emotional expression, it's crucial that their face visually stands out. You can always rely on natural lighting to get the job done, as long as your subject is facing the light source. In these cases, you could use a low ISO sensitivity of around 200. This would reduce most of the image noise, leaving your subject's face with a smooth, detailed, and clear surface.
The photo below was taken in a temple in Bali. The midday lighting and the darkness of the temple created a perfect combination which set the tone for the picture. Of course, the ultimate embellishment was our little model's smile and an invitation to dinner from her family that I had inadvertently befriended.
3. The focus is on them
A photo showing provocative emotion is able to tell deep stories. As a photographer, you need to make sure that the viewer is only intrigued by your subject. This is when the depth of field comes into play, with the background of the image being moderately blurry so that the main subject has exclusive focus.
A large aperture provides an ideal depth of field no matter how far your subject is from you, while ensuring that background details are always visible. The two images below are taken with the Fujinon XF 90mm F / 2. To balance the large amount of light absorbed by the large aperture, it is best to choose a fast shutter speed of around 1/400 s. It also helps prevent shaking and preserves the details of your subject's face.
In these pictures, I gave free rein to the boys to pose as they wished. The boy in the first picture has just managed to lift his sickle, contrasting with the bamboo leaves looming behind. The boy in the next picture was standing much further away. Still, with wide aperture and his confidence in the camera, he remained just as clear and focused.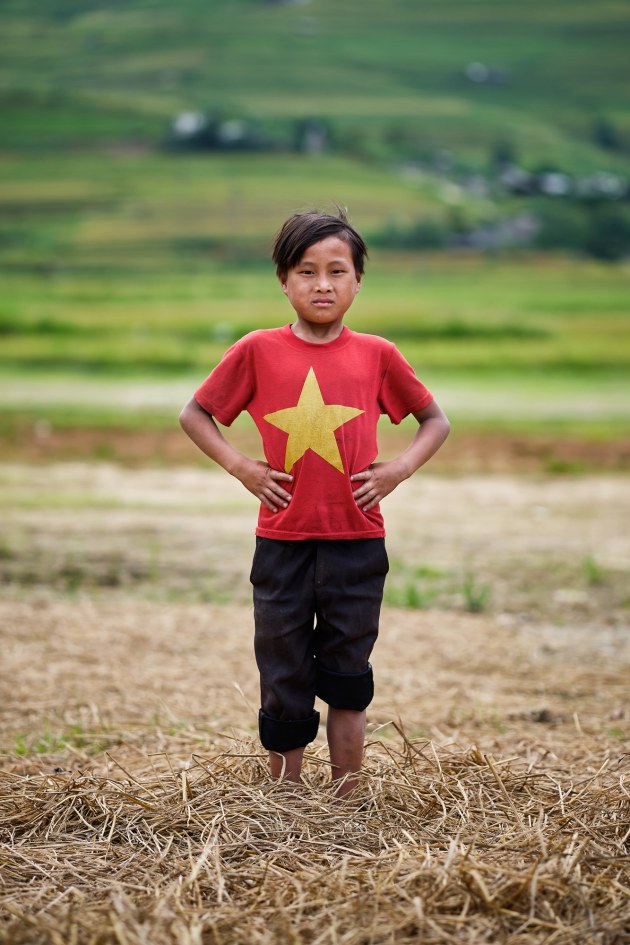 4. The right equipment goes a long way
Soft skills combined with the right camera gear will help you get the most out of a photo. The human portrait is all about capturing powerful human expression while maintaining a high quality image standard. My personal choice would be the FUJIFILM X100F with its 23mm F / 2 prime lens, giving me an impressive field of view. With its lightweight body, you can also move around freely while capturing your subject's unique traits and manners.
I ran into this boy in a market in Vietnam. Thanks to the broken roof, a ray of light landed on him just at the right time. The result? It turned out to be one of my strongest hits.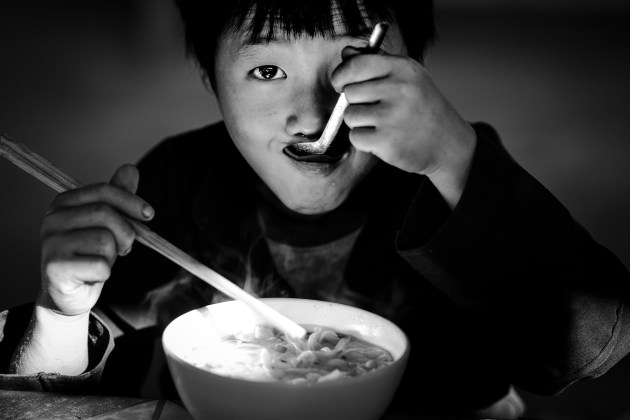 About the Author: Bhagi Siva is a Sydney travel and documentary photographer. You can see more of his work at bhagisiva.com.
This guest post is courtesy of FUJIFILM and has been shared with their permission.