We rarely find ourselves capturing event-based street photography and strive to create stories out of the everyday. However, at this point, we cannot imagine a more important and historically significant day.
As London street photographers, we felt compelled to document and capture this once-in-a-lifetime event in our own way, to give a sense of what it was like to be in London among the crowds at the funeral of Queen Elizabeth.
The youth and reign of Queen Elizabeth II
Born in Mayfair, London on April 21, 1926, the young queen, while third to the throne, was not expected to become queen, as her uncle King Edward VIII was young enough to marry and have children of her own. Her life, however, changed dramatically when at age 10 her uncle abdicated, making her "heiress presumptive" when her father became king.
At 25, 5 years after marrying Phillip Mountbatten, her father King George VI died and she became Queen Elizabeth II.
His 70-year reign (the longest of any British monarch), encompassed a period of overseeing some of the greatest changes in technological development and industrial, economic and social life across the world, but also of the monarchy herself. 15 prime ministers served her during her reign and she remains one of the most traveled heads of state. His death on September 08, 2022 will be a defining moment in history.
Documenting the people of London
Elizabeth II's state funeral was, predictably, a solemn affair attended by world leaders and thousands of her subjects. The service at Westminster Abbey in London took place on September 19, 2022 and is expected to be the most-watched TV event in history with over 4.1 billion people around the world watching.
Although we intended to travel to Westminster to capture the essence of the procession, we decided to start our journey in Green Park, to respectfully soak up the atmosphere of Hyde Park.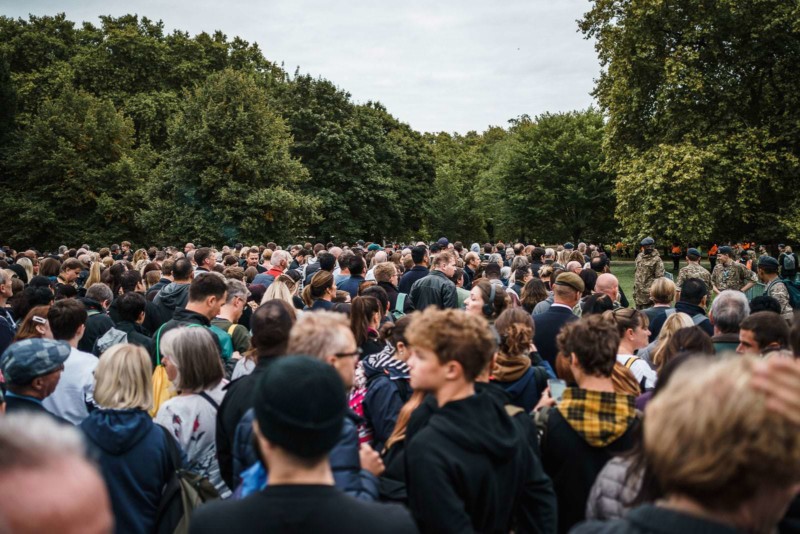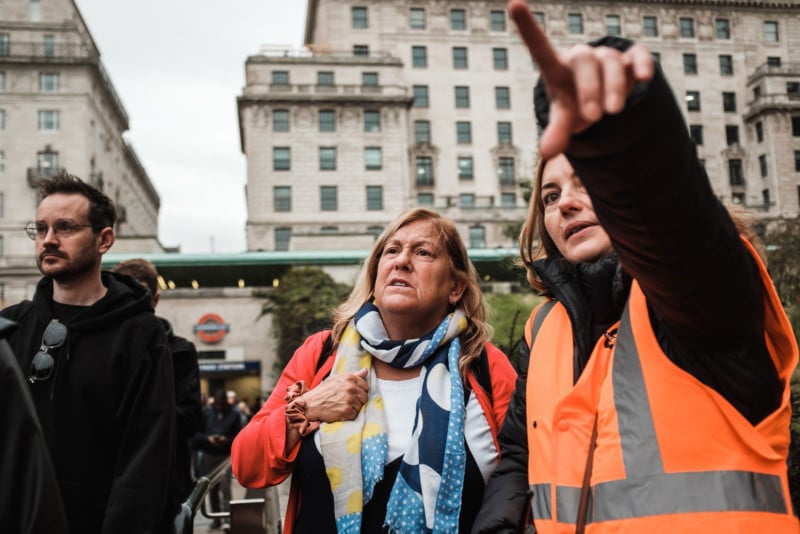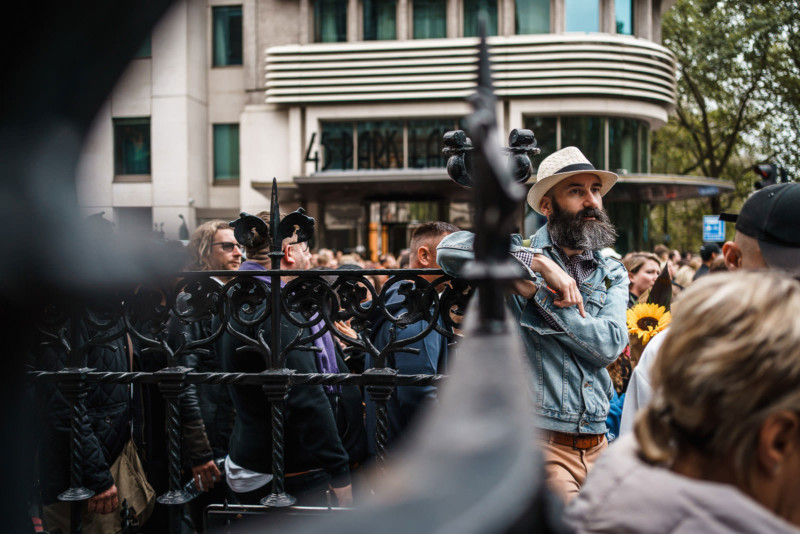 The equipment used for this project
For the majority of our street photography projects, we turn to our trusty Fuji X100F for its simplicity and straightforward form factor. It's an incredibly powerful camera that produces beautiful images. It's also incredibly small and works so well when you need to be discreet.
However, for more recent projects we have chosen to use our Sony equipment such as the Sony a7 III and Sony a9. These cameras have super-fast autofocus and overall they are also quite small. Granted, they're not as stealthy, but in busy places where there are lots of other distractions, people seem more secure having a camera pointed in their direction, which works great for capture candid portraits and street scenes.
For film we kept our setup very light using the Sony a7S III with Sony G Master 35mm, 50mm and 85mm glass. Although these lenses are quite large, they suit our shooting style so well with both manual and autofocus capabilities.
We considered using our Sony FX3 as it is slightly smaller and lighter, however the addition of the eyepiece made it easier to capture moving stills and camera stability.
---
About the Author: Oh Brother Creative is a London-based creative team of brothers specializing in video production and commercial photography, working with London businesses and advertising agencies. You can find more of the duo's work on their website, Facebook, Twitter, and Instagram. This article was also published here.