Zenfolio has just launched a revolutionary new platform in Australia that uses cutting-edge technology to help photographers create a beautiful gallery website to showcase, market and sell their work effortlessly.
Unique Australian photography deserves distinctively beautiful websites.
East to West – from the stunning underwater landscapes of the Great Barrier Reef and Queensland, to the urban arts and culture of Melbourne and Sydney, across the vast Outback, to the parks and botanic gardens of Perth – the vast continent Australia is full of photogenic subjects.
The power of a beautiful gallery website for Australian photographers to showcase their unique creative work is significant in attracting new clients. Yet out-of-the-box site designs just aren't a good fit for many photo pros. They want designs, colors and fonts that help them project their signature style and showcase their work in the perfect light.
At the heart of the Zenfolio photography solution is an easy-to-use yet comprehensive gallery website builder for showcasing photos and videos and attracting customers. In minutes, photographers can create a spectacular website using the latest trending design templates with color palettes and fonts that reflect their style.
When booking, client galleries are automatically generated for the upcoming session, to facilitate image sharing and client proofing after shooting. Customers can order prints, downloads or photo gifts directly from the gallery.
Australia is a big country, but finding people is easy with Zenfolio.
While a photographer's client reviews and verifies images in their private gallery, another integral element of advanced Zenfolio technology makes photo selection easier. People Filter, which uses facial recognition software based on multiple layers of data protection and enhanced privacy settings, helps photographers and their clients search through hundreds of photos in seconds, streamlining the process of verification and photo selection. This is especially useful for wedding, sports and event photography.
Most of the technological advancements incorporated into the new Zenfolio platform are the result of listening carefully to photographers expressing their needs over the past 15 years. The new technology was designed from the ground up with a multi-million dollar investment to create intelligent workflow automation that is available to photographers at all career levels in three feature-rich plans.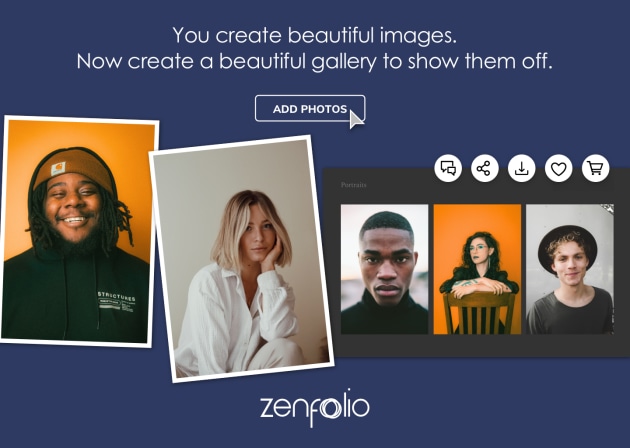 ProSuite, the most advanced plan on the market, is specifically designed to meet the needs of professional photographers, while Portfolio and PortfolioPlus were developed to meet the needs of budding and part-time photographers.
End-to-end e-commerce solutions for zero-touch sales, fulfillment and delivery.
When customers place orders for prints and photo gifts, they are sent directly to the lab chosen by the photographer. Zenfolio's newest partner lab in Australia is HC Pro, enabling automatic order fulfillment with processing, shipping and delivery of prints and products directly to customers without the photographer lifting a finger.
Zenfolio also offers auto-fulfillment of orders from any lab a photographer prefers. This option is convenient for small, local labs where a photographer has a relationship of trust.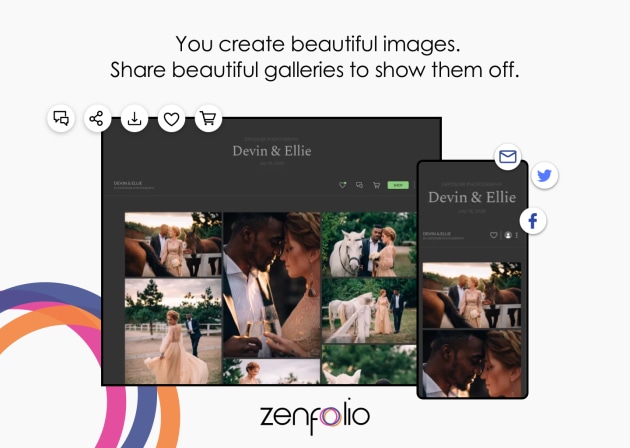 Photographers continue to make money…even in their sleep.
More useful AI-powered features include BookMe's automated scheduling and client campaigns that allow photographers to automatically reach out on a seasonal basis to remind clients of their beautiful images and suggest ordering holiday photo gifts.
Now that Zenfolio is available in Australia to give photographers a sleek online gallery to show off their work, built-in booking, real-time scheduling, invoicing, payment, and automatic or auto-fulfillment capabilities help photographers moving from being creative to how they spend their time doing everything… spending time being more creative.
Try Zenfolio for free.